Subscribe to Our Economic Development Newsletter
Suffolk's central location in both Hampton Roads and the overall mid-Atlantic region make it a strategic choice to grow a business and improve your quality of life. Learn more about why CNN Money selected Suffolk as one of the "100 Best Places to Live" in America, and how the Suffolk Economic Development Department can help you make your vision a reality. You're in Good Company.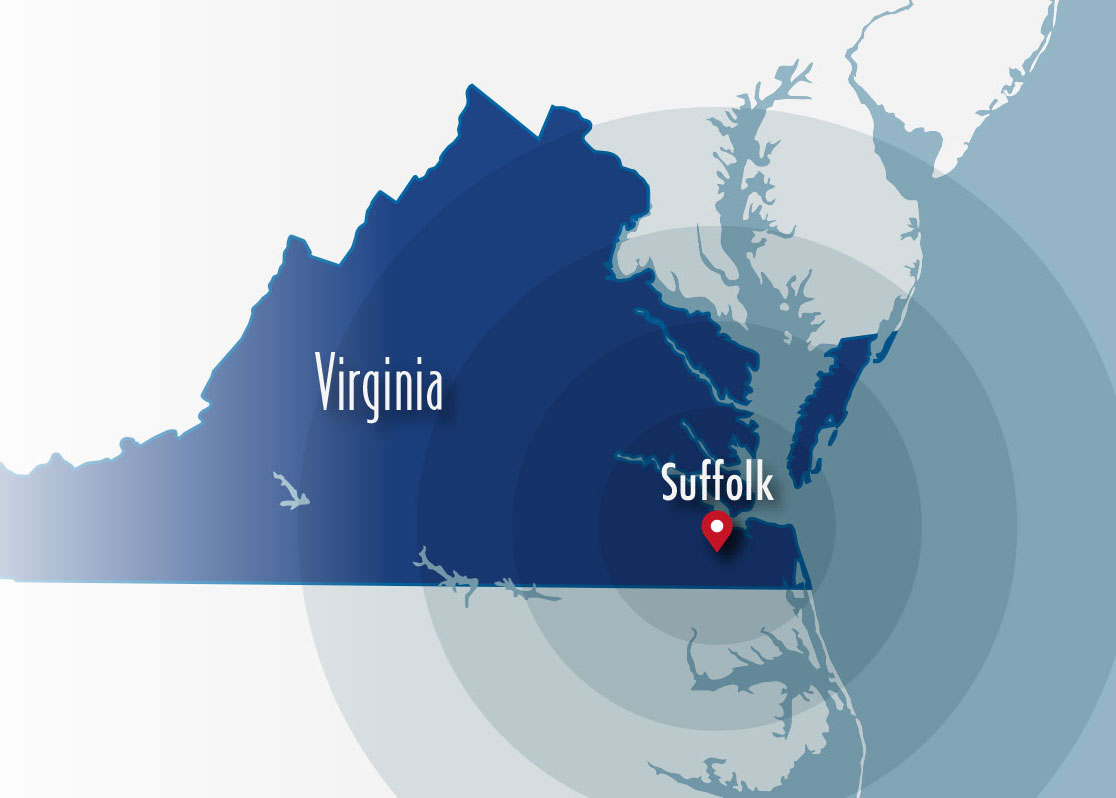 Governor Glenn Youngkin today announced that Automatic Coating Ltd., a technologically advanced custom powder, liquid, and corrosion coating industry leader headquartered in Toronto, Canada, will invest $22.8 million to locate its U.S. operation in the City of Suffolk to support an existing contract with the U.S. Navy and expand with new industrial and commercial customers in the U.S. The company contracts with the U.S. Navy to use its patented process for corrosion coating on a wide variety of components including water tight doors, louvers, hatches, and scuttles. Virginia successfully competed with Florida for the project, which will create 50 new jobs.
read more
Why Businesses Say YesSuffolk
Read the Suffolk Economic Development Monthly Newsletter
September 2023 Newsletter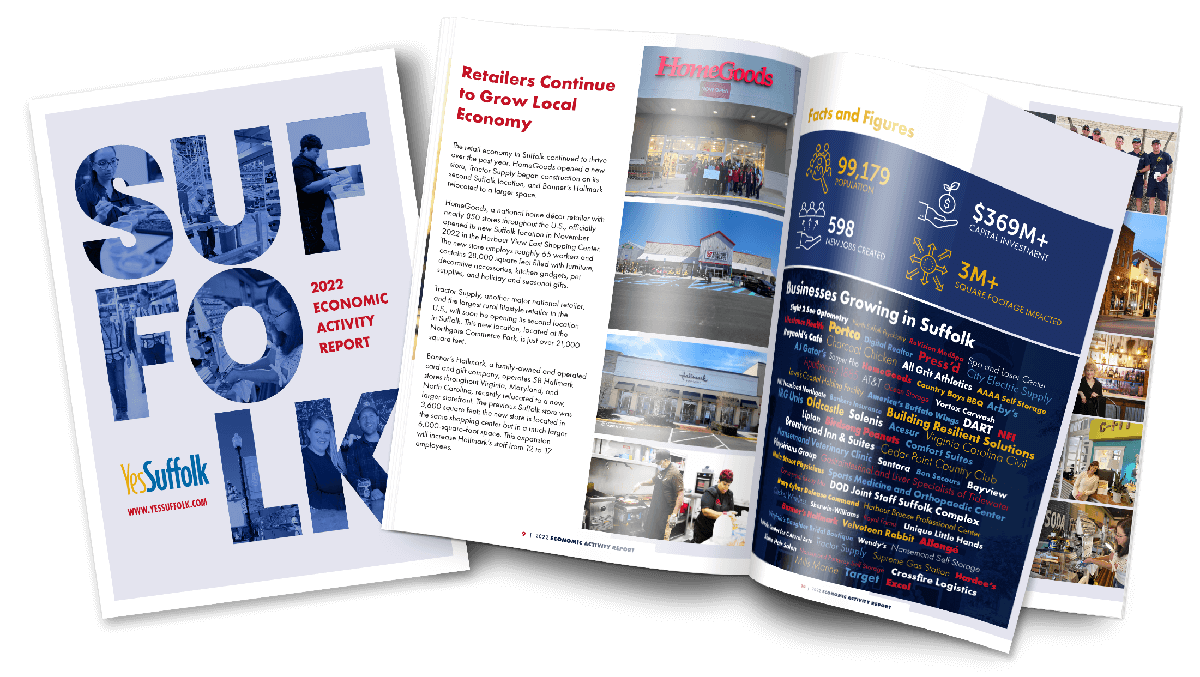 2022 was a strong year of large industrial projects coming online, downtown experiencing a rebirth, and numerous small businesses opening throughout our community.