Subscribe to Our Economic Development Newsletter
Suffolk's central location in both Hampton Roads and the overall mid-Atlantic region make it a strategic choice to grow a business and improve your quality of life. Learn more about why CNN Money selected Suffolk as one of the "100 Best Places to Live" in America, and how the Suffolk Economic Development Department can help you make your vision a reality. You're in Good Company.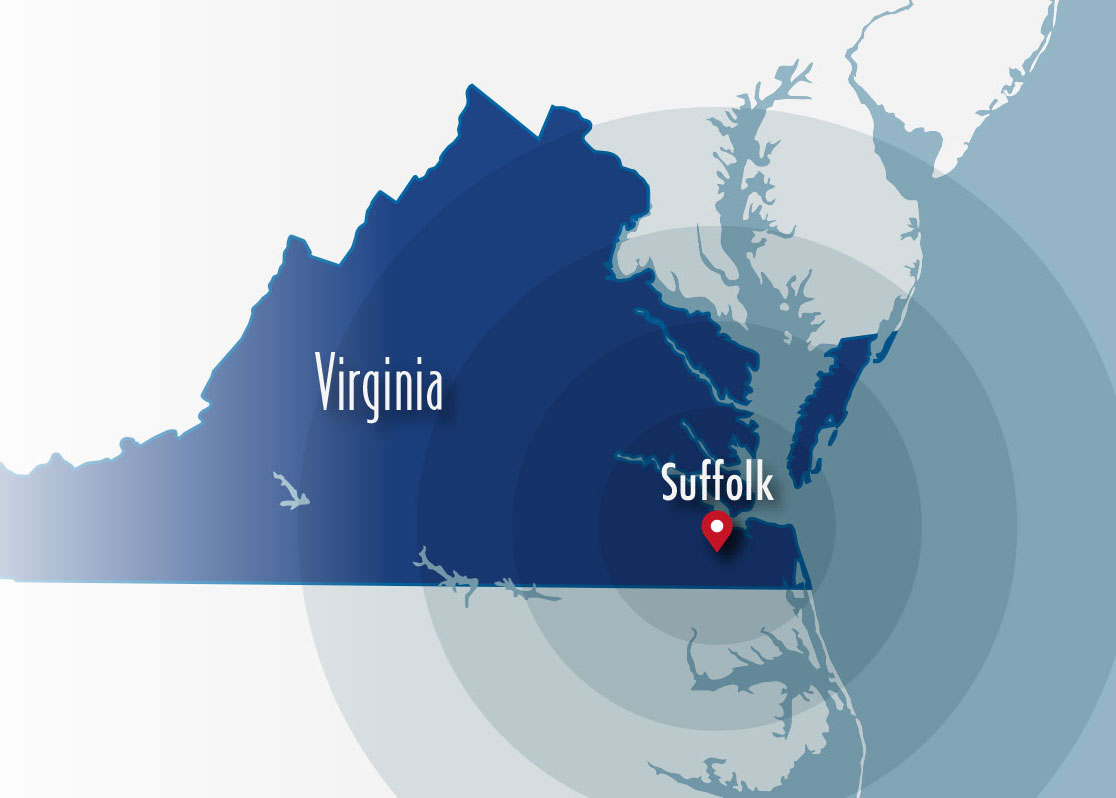 With its October 23, 2020, mortgage closing and loan endorsement by HUD, the Suffolk Redevelopment and Housing Authority (SRHA), took a major step toward providing a better living environment for lower income families. White Marsh Pointe at Eagle Landing located at the end of Davis Boulevard off of White Marsh Road provides 206 apartments that will include 113 rehabbed units (formerly Cypress Manor) and 93 newly constructed units (formerly Parker Riddick). In January of 2021, the demolition of Parker Riddick began as did the rehabilitation of the 113 units of formerly Cypress Manor (now known as Eagle Landing). As of this date, all but one building has been fully rehabilitated and reoccupied and the first of the newly constructed units will be occupied in January of 2023.
read more
Why Businesses Say YesSuffolk
Read the Suffolk Economic Development Monthly Newsletter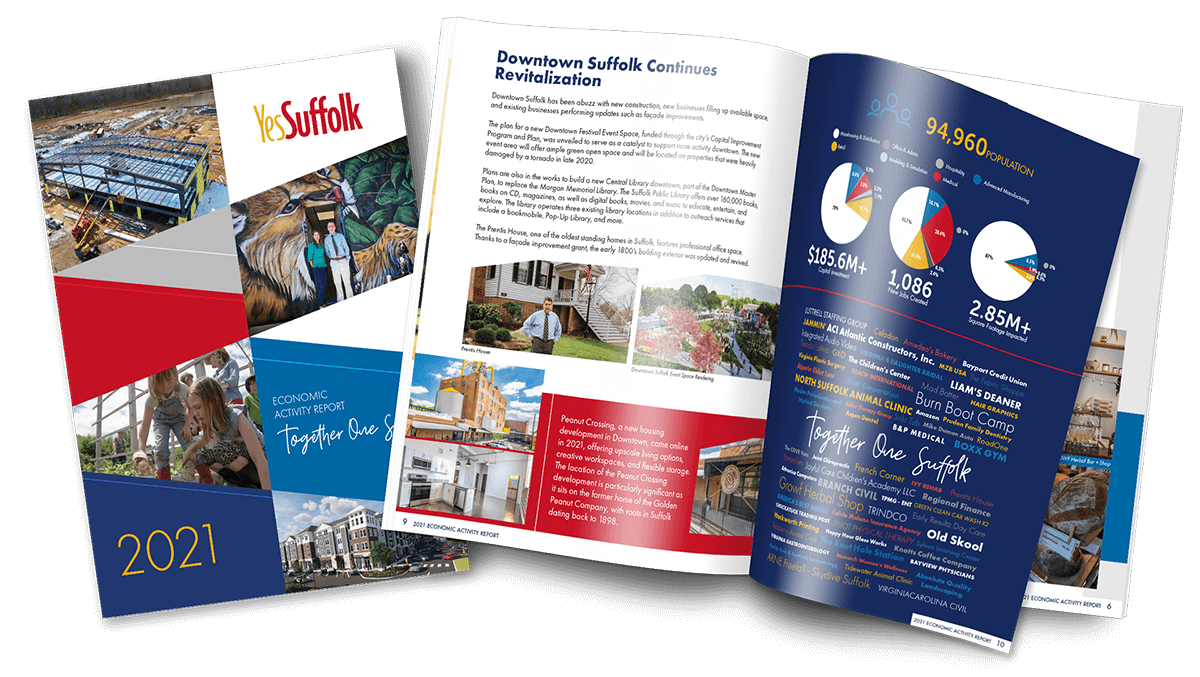 2021 was a strong year of partnership and collaboration between Suffolk residents, businesses, and the City, and it truly reinforced the sentiment "Together One Suffolk!"