Subscribe to Our Economic Development Newsletter
Suffolk's central location in both Hampton Roads and the overall mid-Atlantic region make it a strategic choice to grow a business and improve your quality of life. Learn more about why CNN Money selected Suffolk as one of the "100 Best Places to Live" in America, and how the Suffolk Economic Development Department can help you make your vision a reality. You're in Good Company.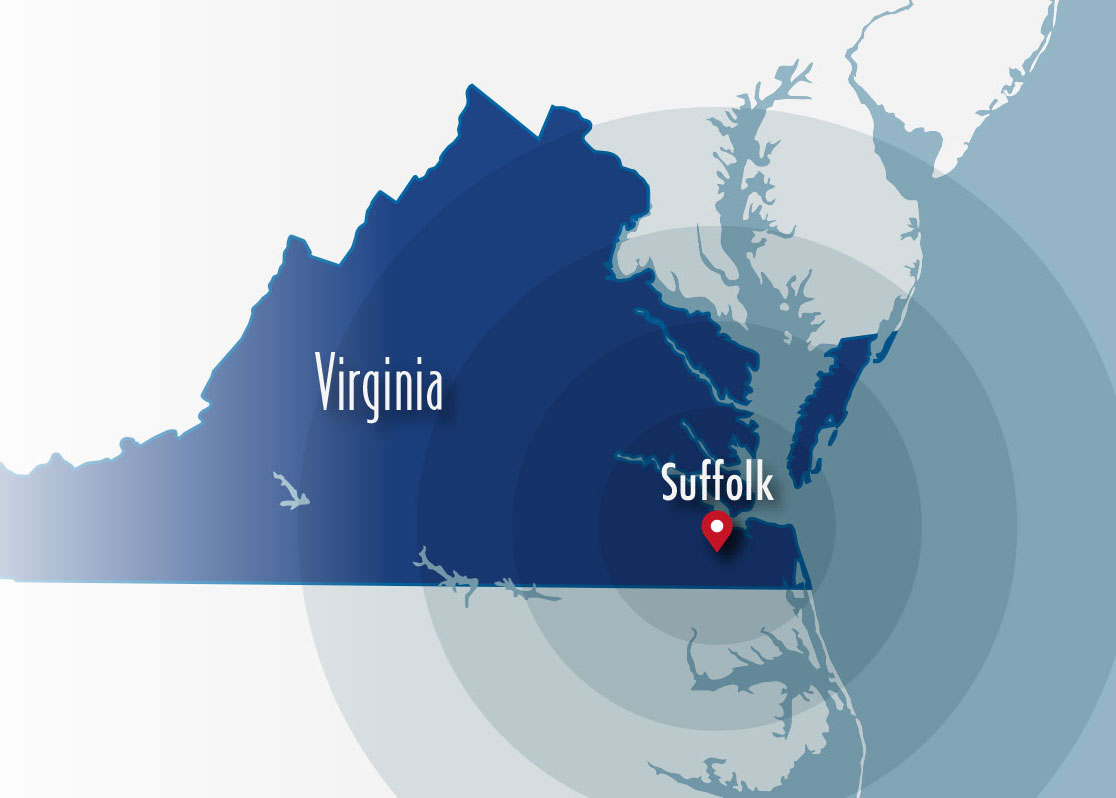 On Wednesday, December 6, Kroger Mid-Atlantic will celebrate the completion of four major store renovations throughout Virginia. Combined, the four stores, located in Harrisonburg, Richmond, Rocky Mount and Suffolk, received more than $4.4 million in upgrades, improvements and new offerings.
read more
Why Businesses Say YesSuffolk
Read the Suffolk Economic Development Monthly Newsletter
September 2023 Newsletter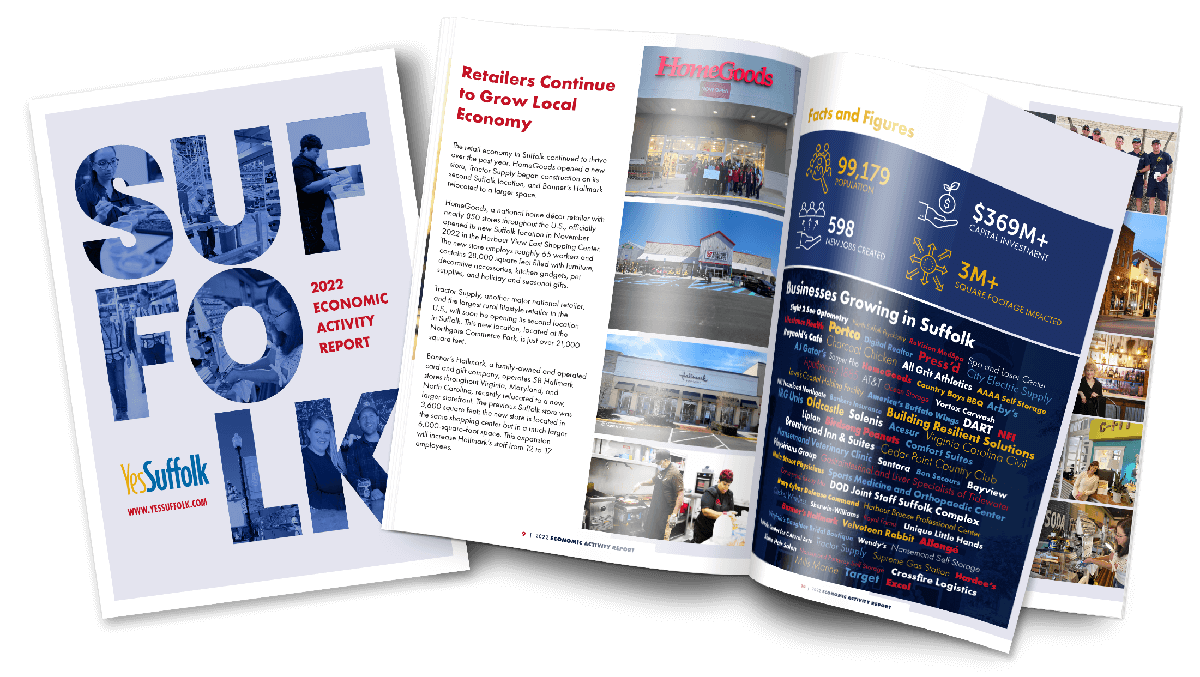 2022 was a strong year of large industrial projects coming online, downtown experiencing a rebirth, and numerous small businesses opening throughout our community.