Subscribe to Our Economic Development Newsletter
Suffolk's central location in both Hampton Roads and the overall mid-Atlantic region make it a strategic choice to grow a business and improve your quality of life. Learn more about why CNN Money selected Suffolk as one of the "100 Best Places to Live" in America, and how the Suffolk Economic Development Department can help you make your vision a reality. You're in Good Company.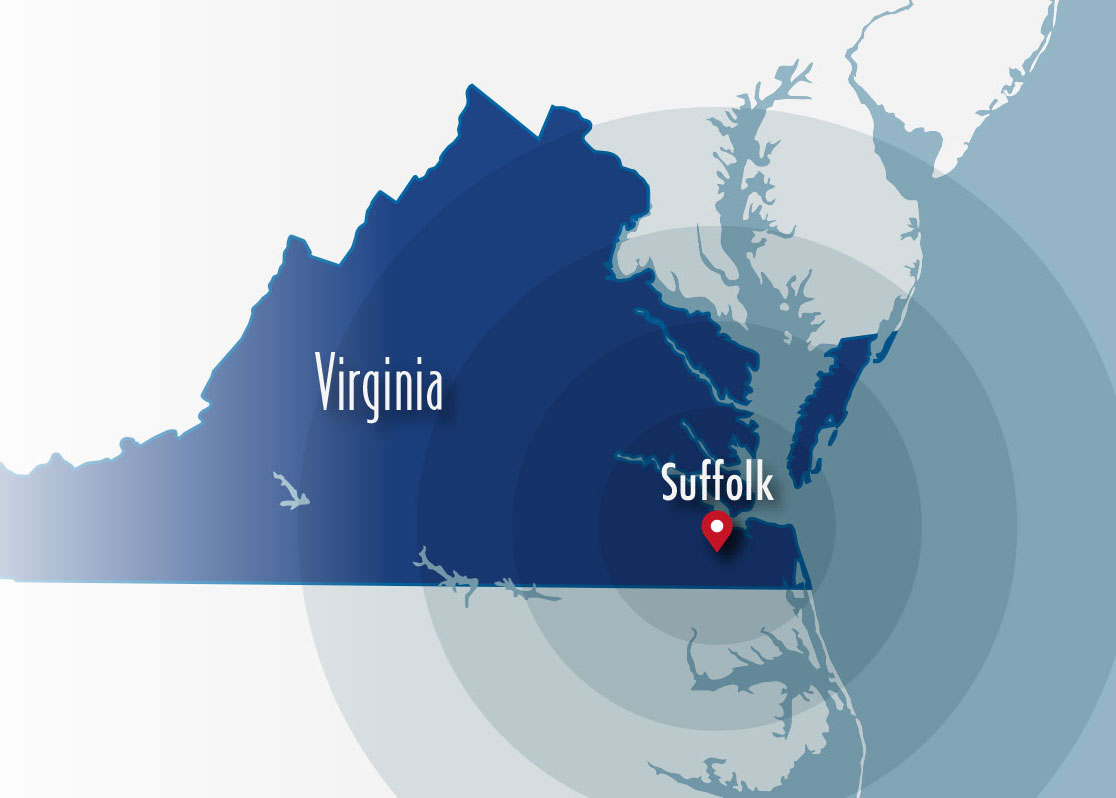 Tymoff+Moss Architects (TMA), Commonwealth Preservation Group (CPG), and Elliott Apartments LLC are teaming on a project financed by TowneBank to renovate the 1925 Suffolk Towers building. The "skyscraper" at 181 N. Main Street began life as The Elliott Hotel during the heyday of Suffolk's peanut industry. Original spaces included the lobby with decorative plasterwork and terrazzo floors, ballrooms and banquet spaces, dining room, 57 rooms for lodging and quarters for housekeepers, and commercial spaces on the ground floor. The hotel was converted to apartments in the 1980s, the building slowly deteriorated over time; in 2021, two different fires resulted in the building's vacancy.
This fast-tracked project's construction begins this summer, with 45 units to be available to rent in 2024. The existing Baron's Pub and Restaurant on the ground floor will remain open throughout and beyond the renovation.
read more
Why Businesses Say YesSuffolk
Read the Suffolk Economic Development Monthly Newsletter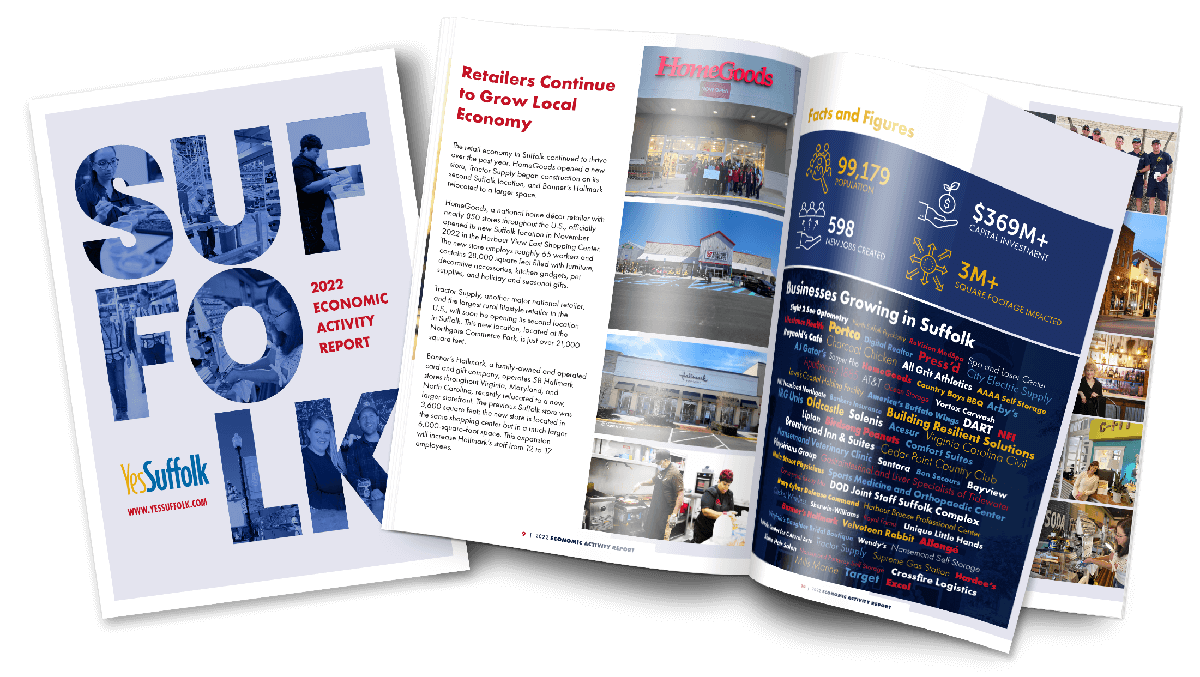 2022 was a strong year of large industrial projects coming online, downtown experiencing a rebirth, and numerous small businesses opening throughout our community.